Shoot the F
When you feel trapped by today's frustration, you've not yet realised, SHIT HAPPENS EVERYDAY! There is nothing can be called "easy peasy" in the adult world.
You are playing the Dung Beetles Papa who is in charging of supporting and feeding the whole Dung Beetles family. What you need to do is simply shoot the 'F' from the falling 'SHIFT'. You get the shit, then you get the food.
Your family is counting on you now!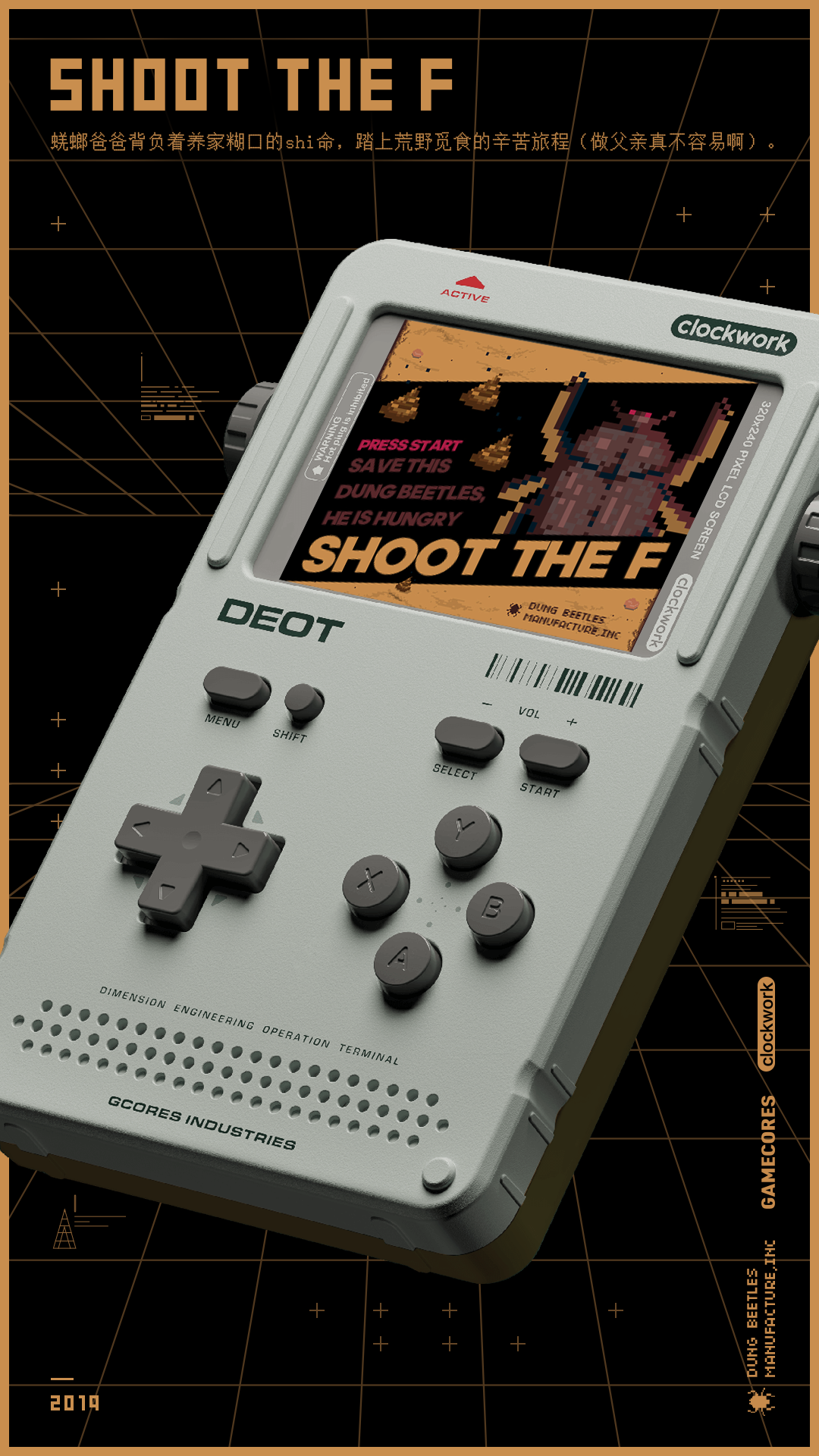 GameShell version available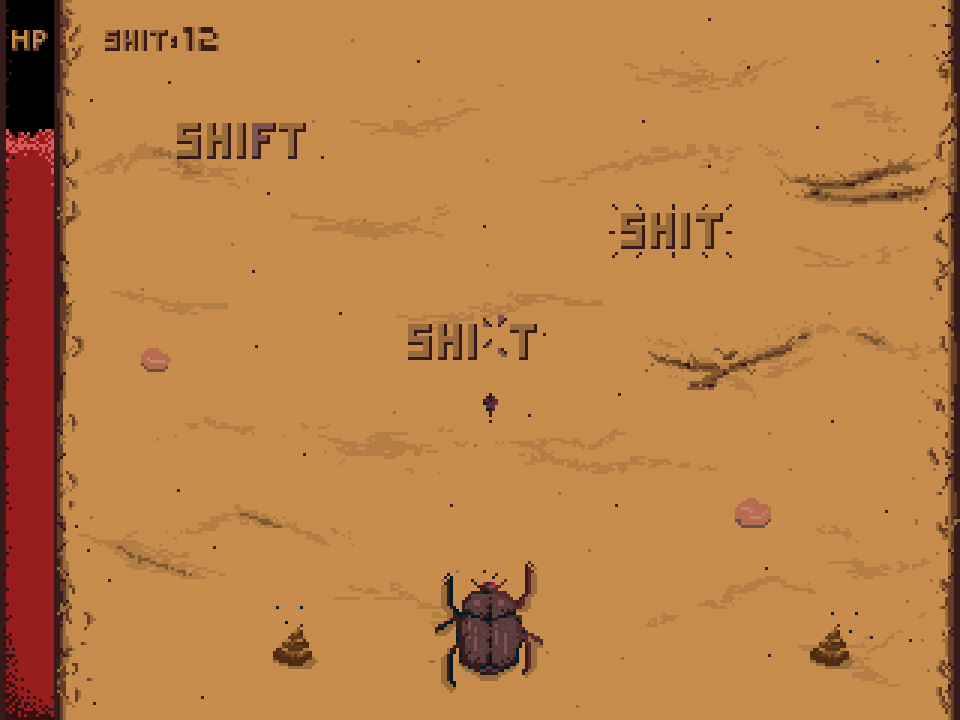 Shoot The F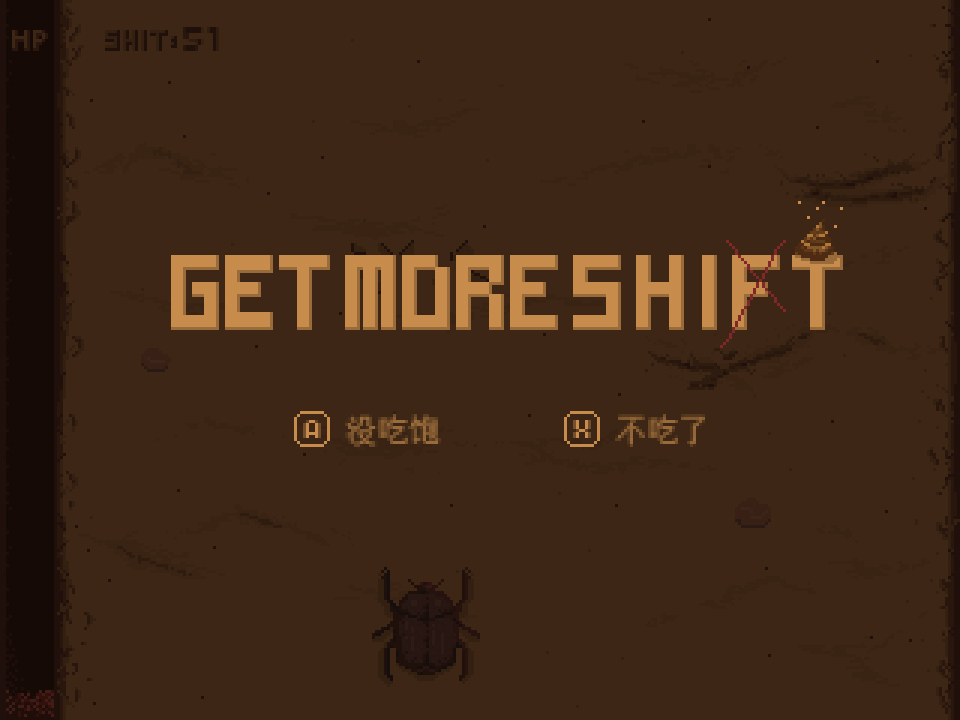 Game over, get more shit!

Download